| | |
| --- | --- |
| | |
Latest Reviews
---
Weekend Box Office
---
Safe Theatrical Review
Chris Rebholz
4/27/2012 9:04 AM EDT
The latest film starring the chisel-jawed Jason Statham is the unholy baby of screen writer Boaz Yakin who wrote such movies as "The Punisher" (1989) and "The Rookie" (1990) before his impressive directorial debut with "Fresh." For the first 25 minutes or so, he appears to have pulled off an unexpected success with his latest effort. In the opening stretch, the story rapidly cuts back and forth, setting up parallel stories involving its two central characters: a cage fighter/human killing machine named Luke Wright (Statham) and an 11-year-old Chinese girl with a photographic memory, Mei (newcomer Catherine Chan).

Shipped to America as a "counter," Mei essentially serves as the stooge in an elaborate web of debased corruption, carrying around a numeric code inside her head since her security-concerned overlords don't like leaving trails, electronic or otherwise. However once she escapes, that secret makes her a target, with the Chinese Triad, Russian mob and dirty police all after her. Meanwhile, Luke has his own "Punisher"-like history that has depleted his will to live, before he encounters Mei and realizes she's being pursued by the same goons who destroyed his happy home.

Even for a traditional revenge tale, the beginning speeds by with style and efficiency. After that, however, "Safe" becomes a series of erratic encounters yielding an almost-comical body count, with much of the carnage taking place in public spaces around screaming civilians. While the audience is perhaps expected to accept this absence of discretion in criminal enterprises from notorious communist strongholds, it's still jarring to see such a lack of concern for people and property on crowded city streets.

For Statham, the role doesn't venture far from the hard-boiled territory he occupied in the "Transporter" series, with a touch of "The Professional" given his empathy for this orphaned tyke, whose precociousness proves a hit-miss proposition as the movie progresses. Unfortunately, the emphasis on promiscuous gun play somewhat dilutes the muscular close-quarters ass-kicking for which Statham's known, though with so many bad guys to dispatch, there's plenty of both. ("The Expendables'" stunt coordinator Chad Stahelski provides the fight choreography.)

Despite a few humble twists, the thin plot barely holds together long enough to justify all the mayhem.
Yakin's script contains a few amusing throwaway lines, but "Safe" doesn't go so far as to embrace the absurdity of its situations, while seldom slowing down once it gets rolling to worry about characters. It's not bad, strictly on a visceral level, and as an action star, Statham has exactly what we want. Yet the film makers are so mindful of their core assets, every choice "Safe" makes after the opening -- from the look to the music -- comes off exactly like the meaning of the title.

Purchase Safe at Amazon.com
Cast:
Jason Statham

,

Chris Sarandon

,

Robert John Burke

,

Reggie Lee

,

Danny Hoch

,

James Hong
Directed by:
Boaz Yakin
MPAA Rating:
R
Genre:
Action/Adventure
Running Time:
95 minutes
Distributed by:
Lionsgate
For more information about Safe visit the FlickDirect Movie Database. Artwork and photos ©Lionsgate. All Rights Reserved.
What are your thoughts? Comment below, on facebook,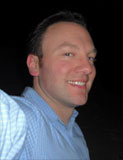 Chris Rebholz, Senior Critic
When Chris was but a wee lad growing up in the slums of suburban New Jersey, he happened to rent a little movie called
Tron
. Then his head exploded. It was at the moment that he realized that he loved movies, and since then Chris has made it a habit of renting movies, going to the movies, discussing his favorite movies, and anything else in between when it comes to that genre. It has been Chris's passion and hobby for years now and will be for years to come.
© 2006-2013 FlickDirect, Inc. All Rights Reserved. FlickDirect™ and Flick It!™ are trademarks of FlickDirect, Inc. No part of this website may be reproduced without permission. Photos & certain artwork used on FlickDirect™ are the property of their respective owners. Studio logos & other trademarks used herein are the property of their respective owners. User-posted content, unless source quoted, is licensed under a Creative Commons Public Domain License.