| | |
| --- | --- |
| | |
Snitch Theatrical Review
John Delia
2/21/2013 4:14 PM EDT
Actor Dwayne Johnson gives a powerful performance in the action drama Snitch opening in theaters this weekend. The film, Based on true accounts, takes you on a suspense filled ride under the fine direction of famous stuntman Ric Roman Waugh. Although the film does provide insight about how the justice system works, the hard knocks story does add a lot of 'Hollywood'.

As the movie opens we find 18-year-old Jason Collins talking to his best buddy on Skype about a package he will be sending to him. The FBI is there when Jason receives the package containing enough drugs to get him arrested. Having been set up by his friend, Jason gets whisked away to a nearby detention center. Sylvie Collins calls her ex-husband John Matthews (Dwayne Johnson) at his trucking company and fills him in on what has happened. After chatting with Jason and a lawyer, they find out that the sentence for his wrong doing is a mandatory 10 years due to the amount of drugs.

On a second visit to talk with Jason, John gets more information on how he was set-up by his friend and notices he has been abused by inmates. He decides to meet with U.S. Attorney Joanne Keeghan (Susan Sarandon) in an attempt to get his son's sentence reduced pre-trial. Keeghan tells him that the only way it can be done is if Jason turns in someone who has been involved with drug trafficking. Jason denies knowing anyone and refuses to lie to get one of his friends to take the fall. When John goes to Keeghan with a plan that he will find a drug ring and help her bring it down in return for a lighter sentence, she thinks he's going nuts.

The film has a solid plot, but a little unbelievable that Matthews could really pull off what we witness in the film. The one thing that's clear however, what happened to Jason could happen in real life and according to a PBS "Frontline" documentary, it did. In order to get off with a lighter sentence on his end, Jason's buddy set him up as his only escape. The reality of it all is devastating and sets up the question of what would you do? In this film Matthews loves his son enough to do it for him.

I am completely blown away with Dwayne Johnson's acting in Snitch. Expecting this tough persona that we have witnessed in his past films like Fast Five and Faster, the opposite here becomes a very nice change. Matthews finds himself caught up in one of the most dangerous situations of his life, but he lets the FBI work the case taking guidance from his conscience and their knowledge of police tactics. Although he doesn't avoid returning punishment, he's more of a pawn to the police.

Being one of the best stunt men in the business, director Ric Roman Waugh makes sure he has enough thrills in the movie and if you have seen the film trailer you know what I mean. There's a ten minute chase scene that takes a big toll on automobiles and a 16 wheeler that's exciting and reckless as some of the best. As a side note, it must have been tough for Waugh to hold back Johnson from breaking out of character, but the film would not have worked if he hadn't.

Snitch has been rated PG-13 by the MPAA for drug content and sequences of violence. It's probably a good film for teens to twenties as an eye opener on how well you know your friends, how far you will go to help one, what the consequences are for illegal drug possession and keeping in tune with family.

FINAL ANALYSIS: A very good action drama with an important lesson to be learned. (B)

-- John Delia
Purchase Snitch at Amazon.com
Cast:
Dwayne Johnson

,

Susan Sarandon

,

JD Pardo

,

Harold Perrineau

,

Jon Bernthal

,

Michael Kenneth Williams

,

Kidus Henok

,

Barry Pepper

,

Benjamin Bratt
Directed by:
Ric Roman Waugh
MPAA Rating:
PG-13
Genre:
Action/Adventure
Running Time:
95 minutes
Distributed by:
Summit Entertainment
For more information about Snitch visit the FlickDirect Movie Database. Artwork and photos ©Summit Entertainment. All Rights Reserved.
What are your thoughts? Comment below, on facebook,
comments powered by

Disqus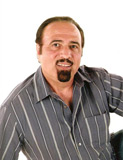 John Delia, Senior Critic
Our senior critic John Delia has been on all sides of the movie business over his lifetime from writing for newspapers to film making. He has been a film critic for many years and earned his Bachelor's Degree in Journalism and Communications from the University of Florida. John is located in Tampa, Florida where he does free lance writing for a number of web magazines including FlickDirect. John has been recently admitted as member of the Southeastern Film Critics Association (SEFCA) made up of more than 40 journalists working in the print, radio and online media. The members represent the Southeastern sector of the United States which encompasses Alabama, Arkansas, Florida, Georgia, Louisiana, North Carolina, South Carolina, Tennessee and Virginia. Each year they honor the best achievements in cinema
© 2006-2014 FlickDirect, Inc. All Rights Reserved. FlickDirect™ and Flick It!™ are trademarks of FlickDirect, Inc. No part of this website may be reproduced without permission. Photos & certain artwork used on FlickDirect™ are the property of their respective owners. Studio logos & other trademarks used herein are the property of their respective owners. User-posted content, unless source quoted, is licensed under a Creative Commons Public Domain License.