Synopsis
---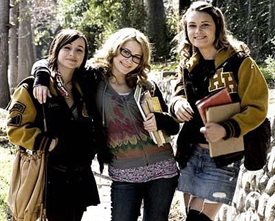 From acclaimed musician and filmmaker Rob Zombie (The Devil's Rejects, House of 1000 Corpses) comes an entirely new take on the highly success film and terrifying Halloween legacy that began in 1978. While revealing a new chapter in the established Michael Myers saga, the film will surprise both classic and modern horror fans with a departure from prior films in the Halloween franchise. Audiences should brace themselves for unprecedented fear as Zombie turns back time to uncover the making of a pathologically disturbed, even cursed child named Michael Myers.
Purchase your copy of Halloween today at
Download Halloween from iTunes.
Halloween images are © MGM Studios. All Rights Reserved.