| | |
| --- | --- |
| | |
Film/Television Reviews, Home Entertainment Reviews
Here at Flick Direct, our goal is to provide up-to-date reviews on movies, DVDs, Blu-rays, and television series. Check out the scoop on upcoming films or programming, and even our take on the classics.
Cloud Atlas Blu-ray Review

(Chris Rebholz) 5/6/2013 9:36 AM EDT
Ambitious doesn't even begin to describe "Cloud Atlas," which marks the first collaboration between Andy and Lana Wachowski and Tom Tykwer. Powerhouse screen visionaries, the trio find an unusual harmony for their mighty endeavor, providing a smooth melt of specialized sensibilities as they tackle an adaptation of an "unfilmable&quot... Read More


Iron Man 3 Theatrical Review

(Paul Kates) 5/1/2013 11:17 AM EDT
Mega-wealthy playboy philanthropist Tony Stark makes a welcome return to the big screen, for the third and possibly final Iron Man movie to star Robert Downey Jr. This movie kicks off the second phase of films set within the Marvel universe and is set shortly after the exploits of the Avengers in New York, which saw Iron Man et al beat off the alie... Read More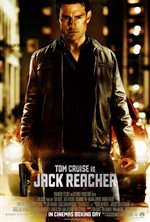 Jack Reacher Digital Download Review

(Chris Rebholz) 4/29/2013 9:50 AM EDT
"Jack Reacher" is a different film than you would expect. It's a different film than many will be expecting, with the possible exception of those already engrossed in the Jack Reacher books by author Lee Child, but even the fanatics might be puzzled by a few of the new details required to turn a page-turner into a Tom Cruise starring vehi... Read More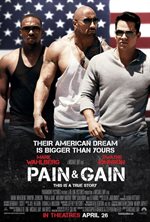 Pain and Gain Theatrical Review

(John Delia) 4/25/2013 3:29 PM EDT
Continuing to make exciting films Michael Bay releases Pain & Gain a movie that's reminiscent of his storytelling with the wild and enthusiastic Bad Boys, but far from his explosive films like Transformers and Armageddon. Here he takes you on a rollercoaster ride with a true crime story, a dark comedy that gets so absurd I found myself question... Read More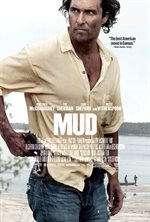 Mud Theatrical Review

(John Delia) 4/25/2013 10:46 AM EDT
It's time for Matthew McConaughey to step up and do what he does best and in Mud he nails the role. The cool little Indie has all the trappings of a good film including, a taught plot, good direction and a couple of kids that can act to boot. If you like movies that ease into the plot and hook you before you know it, rush out to see Mud.&nbsp... Read More


Oblivion Theatrical Review

(John Delia) 4/19/2013 12:03 PM EDT
The opening sequence in the movie Oblivion is spectacular showing Earth as a devastated planet and the moon busting apart following an attack by an alien invasion. Well acted by a handful of cast members, the action movie mesmerizes as it spools out its grand design. Both the cinematography and computer graphics are the stars of the film with... Read More


The Gangster Squad Blu-ray Review

(Chris Rebholz) 4/18/2013 7:25 PM EDT
Gangster Squad hinges on violence and little more, and with it comes an odd, slack-jawed silliness. The film aspires for Untouchables greatness but bumbles all the elements that make Brian De Palma and David Mamet's 1987 crime drama great. It longs to be L.A. Confidential but falls closer to The Black Dahlia. It desperately paws at the classics... Read More


42 Theatrical Review

(John Delia) 4/12/2013 8:15 AM EDT
The movie 42 hits a home run in acting, directing and cinematography. The storyline takes you on a journey of courageousness in the face of racial discrimination and a door opener for others that followed. It's not just about baseball, but also of heroes and the right to play the game. The film centers on Jackie Robinson (Chadwick Boseman), a hig... Read More


Trance Theatrical Review

(Paul Kates) 4/10/2013 2:14 PM EDT
I must admit to not having looked forward to a single Danny Boyle film in recent years. I enjoyed his films that were more rough-cut, like Trainspotting,Shallow Grave and 28 Days LaterRead More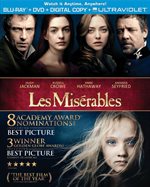 Les Miserables Blu-ray Review

(Adam Rose) 4/9/2013 8:40 AM EDT
While not a fan of musicals, I have been anxiously awaiting the release of Les Miserables on Blu Ray ever since falling in love with the film in theaters. For weeks the music, characters, and drama stayed glued to a sentimental part of my mind. When the Blu-ray finally arrived, I wasted no time ripping it open and exploring. ... Read More


© 2006-2013 FlickDirect, Inc. All Rights Reserved. FlickDirect™ and Flick It!™ are trademarks of FlickDirect, Inc. No part of this website may be reproduced without permission. Photos & certain artwork used on FlickDirect™ are the property of their respective owners. Studio logos & other trademarks used herein are the property of their respective owners. User-posted content, unless source quoted, is licensed under a Creative Commons Public Domain License.