Andy Griffith Passes Away at Age 86
7/3/2012 10:38 AM EDT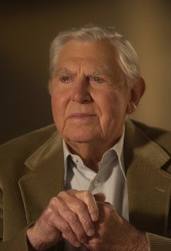 It has been reported that 86 year-old TV legend Andy Griffith died this morning at his home in Dare County, North Carolina. An ambulance was called to his residence this morning at 7 a.m.
Griffith was, of course, known for his role on "The Andy Griffith Show" which was set in Mayberry. The show ran from 1960-1968. He also had another successful TV series, "Matlock".
What are your thoughts? Comment below, on facebook,
© 2006-2013 FlickDirect, Inc. All Rights Reserved. FlickDirect™ and Flick It!™ are trademarks of FlickDirect, Inc. No part of this website may be reproduced without permission. Photos & certain artwork used on FlickDirect™ are the property of their respective owners. Studio logos & other trademarks used herein are the property of their respective owners. User-posted content, unless source quoted, is licensed under a Creative Commons Public Domain License.