| | |
| --- | --- |
| | |
Streetfighter to Become Live-Action Series
7/17/2012 4:03 PM EDT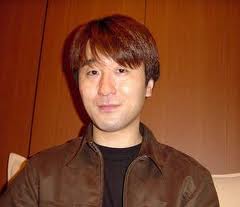 "Street Fighter" the classic video game, will be turned into a live-action TV Series. The announcement was made at Comic Con by Capcom's Producer for Street Fighter, Yoshinori Ono.
The series will be called "Street Fighter: Assassin's Fist", and was created by Joey Ansah. "Street Fighter: Assassin's Fist will be what fans have been waiting for. Legacy was a taster; a glimpse of what a live-action Street Fighter should be," said Ansah. "This takes the story right back to the start - the origins and motivations of Ryu, Ken, Gouken and Akuma. This will become the definitive back-story from which further epic adventures will follow."
Ansah will also be directing the series, with Jacqueline Quella producing. The show will premier in 2013.
What are your thoughts? Comment below, on facebook,
© 2006-2013 FlickDirect, Inc. All Rights Reserved. FlickDirect™ and Flick It!™ are trademarks of FlickDirect, Inc. No part of this website may be reproduced without permission. Photos & certain artwork used on FlickDirect™ are the property of their respective owners. Studio logos & other trademarks used herein are the property of their respective owners. User-posted content, unless source quoted, is licensed under a Creative Commons Public Domain License.