| | |
| --- | --- |
| | |
Eddie Murphy Pitching Beverly Hills Cop Series
8/29/2012 12:16 PM EDT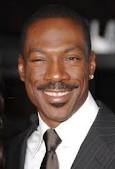 Eddie Murphy and Shawn Ryan, creator of "The Shield", are currently trying to pitch a new Beverly Hills Cop series. The show is said to be a sequel to the franchise, and will occasionally feature Murphy making guest star appearances.
The premise of the show will be similar to the films, but this time Axel Foley's son will be the one heading out to Beverly Hills to try to escape the shadow of his father.
The show has been pitched to ABC and Fox so far, and tomorrow, CBS and NBC are slated to meet with Murphy and Ryan. Reports say that the series is highly likely to be picked up.
What are your thoughts? Comment below, on facebook,
© 2006-2013 FlickDirect, Inc. All Rights Reserved. FlickDirect™ and Flick It!™ are trademarks of FlickDirect, Inc. No part of this website may be reproduced without permission. Photos & certain artwork used on FlickDirect™ are the property of their respective owners. Studio logos & other trademarks used herein are the property of their respective owners. User-posted content, unless source quoted, is licensed under a Creative Commons Public Domain License.