| | |
| --- | --- |
| | |
Hangover Director Todd Phillips Does a 180 to Direct Thriller Trust Your Eyes
9/27/2012 9:32 AM EDT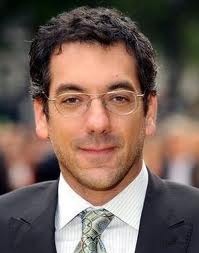 Todd Phillips, director of the "Hangover", has been chosen to direct the thriller "Trust Your Eyes", an adaptation of Canadian author Linwood Barclay's novel.
The film is described as a cross between Barry Levinson's "Rain Man" and Alfred Hitchcock's "Rear Window". It follows the story of a schizophrenic savant, who is obsessed with maps, who witnesses a murder on the Lower East Side of Manhattan. he gets his older brother involved and the two investigate the murder and find themselves on dangerous ground with a politically connected ex-cop.
Phillips is currently directing "The Hangover Part III", which will end the franchise.
No production schedule has been released for the film.
What are your thoughts? Comment below, on facebook,
© 2006-2013 FlickDirect, Inc. All Rights Reserved. FlickDirect™ and Flick It!™ are trademarks of FlickDirect, Inc. No part of this website may be reproduced without permission. Photos & certain artwork used on FlickDirect™ are the property of their respective owners. Studio logos & other trademarks used herein are the property of their respective owners. User-posted content, unless source quoted, is licensed under a Creative Commons Public Domain License.