| | |
| --- | --- |
| | |
Could Ms. Marvel Be In The Avengers Sequel?
10/10/2012 3:50 PM EDT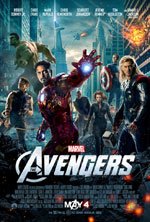 A possible new recruit for the second Avengers movie may be "Ms. Marvel". She is a super hero that was a former employee of the United States Air Force with super powers that make her resistant to toxins and poisons as well as a body that is virtually invulnerable and indestructible.
Reports in the UK's Daily Mail claim that director Joss Whedon may be looking at either Ruth Wilson (The Lone Ranger, Saving Mr Banks) or Emily Blunt (The Adjustment Bureau, Looper) to play the role. It also claimed that "The Avengers 2" is due to start filming next year.
With a 2015 release date scheduled, this is most probably going to be one of many rumored stories that will be hovering around this movie. Time will only tell how many actually turn out to be fact.
Countdown to the release of Avengers 2, with the iPhone Movie Countdown Clock App.
What are your thoughts? Comment below, on facebook,
© 2006-2013 FlickDirect, Inc. All Rights Reserved. FlickDirect™ and Flick It!™ are trademarks of FlickDirect, Inc. No part of this website may be reproduced without permission. Photos & certain artwork used on FlickDirect™ are the property of their respective owners. Studio logos & other trademarks used herein are the property of their respective owners. User-posted content, unless source quoted, is licensed under a Creative Commons Public Domain License.