Charlize Theron to Bring Viking Series to ABC
10/24/2012 12:01 PM EDT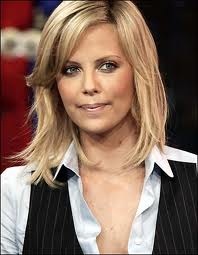 "The Clan", a period drama set in Medieval Scotland, has been sold to ABC by Charlize Theron.
The series will be set in the Highlands of Scotland and follows the story of the great clans who battle among the threat of Viking invaders.
Theron will be executive producing the project and Terry George is set to write.
What are your thoughts? Comment below, on facebook,
© 2006-2013 FlickDirect, Inc. All Rights Reserved. FlickDirect™ and Flick It!™ are trademarks of FlickDirect, Inc. No part of this website may be reproduced without permission. Photos & certain artwork used on FlickDirect™ are the property of their respective owners. Studio logos & other trademarks used herein are the property of their respective owners. User-posted content, unless source quoted, is licensed under a Creative Commons Public Domain License.