| | |
| --- | --- |
| | |
Film/Television Reviews, Home Entertainment Reviews
Here at Flick Direct, our goal is to provide up-to-date reviews on movies, DVDs, Blu-rays, and television series. Check out the scoop on upcoming films or programming, and even our take on the classics.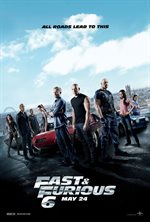 Fast & Furious 6 Theatrical Review

(Paul Kates) 5/23/2013 11:34 AM EDT
There are not that many franchises that can boast six or more feature films to their name, but that landmark has just been set for the hugely popular high octane movies Fast and Furious series. Starting back in 2001, the series so far has taken in over $1.5 billion worldwide at the box office, and the sixth instalment will surely boost that figure ... Read More


The Hangover Part III Theatrical Review

(John Delia) 5/22/2013 2:39 PM EDT
Actually, although I did laugh at many of the comical mishaps to which characters were subjected, The Hangover Part III wasn't up to par with the original of the three episodes. The good things were the return of the whole main cast that made The Hangover Part I a huge success, the downside was it turned out to be more repetitious than I thou... Read More


Beautiful Creatures Blu-ray Review

(Chris Rebholz) 5/21/2013 11:03 AM EDT
So it begins (and hopefully ends) the post Twilight era of hurried box office seizures, as studios and once-respectable filmmakers willingly sell their souls to score the next, big teen-driven supernatural mega-franchise. There's an Edward and Jacob-sized hole in adolescent cinema's still-racing heart, dear readers, and whoever manages to f... Read More


Hansel & Gretel: Witch Hunters Digital Download Review

(Chris Rebholz) 5/20/2013 10:32 AM EDT
"Hansel & Gretel: Witch Hunters" aspires to be cheeky entertainment, sold with a wink and a fist to the face with plenty of ghouls, trolls, and horrible humans to populate a carnival atmosphere of genre delights. However, despite a colorful presentation, the movie fails to raise much hell, insisting on a flat tone of tedious storytell... Read More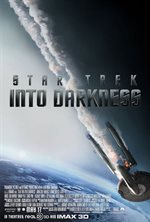 Star Trek Into Darkness Theatrical Review

(John Delia) 5/16/2013 4:33 PM EDT
Picking up where he left off with the fine release of his first attempt at bringing back the Star Trek franchise, J.J. Abrams hits pay dirt again with Star Trek Into Darkness. The exciting new chapter tantalizes the mind with amazing CGI and special effects while presenting an adventure that's reminiscent of earlier challenges for the Enterpr... Read More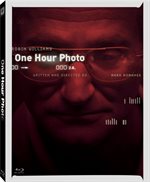 One Hour Photo Blu-ray Review

(Chris Rebholz) 5/15/2013 11:06 AM EDT
Think hard—when was the last time you dropped off a roll of 35mm film at a photo lab for processing and prints? It's probably been close to a decade, as digital cameras first outsold film models around 2003. For a lot of people, even the idea of getting prints made from digital files off of a memory card seems quaint, especially now that ... Read More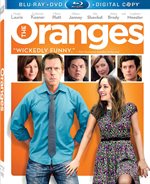 The Oranges Blu-ray Review

(John Delia) 5/14/2013 10:50 AM EDT
Working on the premise that a beautiful much younger woman could fall for a very much older man The Oranges targets an audience that understands a mid-life crisis. Describing the film as a scandal of sex and betrayal by the producers, in this day and age where nothing's impossible The Oranges fails to shock. Even though the acting gets very g... Read More


Safe Haven Blu-ray Review

(John Delia) 5/14/2013 10:44 AM EDT
This mysterious and romantic film Safe Haven does a good job of twisting and turning through a very good script featuring stellar actors. The plot starts with action and ends in a thriller under the fine direction of Lasse Hallström who's noted for the recent Salmon Fishing in Yemen. The chemistry between actors Josh Duhamel and Ju... Read More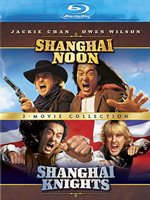 Shanghai Noon & Shanghai Knights: 2-Movie Collection Blu-ray Review

(Chris Rebholz) 5/9/2013 9:22 AM EDT
Rush Hour has frequently been referred to as Jackie Chan's English-language breakthrough, and, at least from a box-office standpoint, there's truth to that claim. However, much of what makes a Chan performance special was missing from that film, as the Hong Kong actor spent much of the time in the shadow of the flamboyant Chris Tucker. Shan... Read More


The Great Gatsby Theatrical Review

(John Delia) 5/9/2013 8:28 AM EDT
Director Baz Luhrmann who lost with Moulin Rouge and lost again with Australia, takes a chance with an F. Scott Fitzgerald novel The Great Gatsby turning it into a pop-up book for the screen. While the CGI and sets do sparkle, he turns the storyline into a simple predictive tome set in an era of flappers and illegal booze. Luhrmann gets... Read More


© 2006-2013 FlickDirect, Inc. All Rights Reserved. FlickDirect™ and Flick It!™ are trademarks of FlickDirect, Inc. No part of this website may be reproduced without permission. Photos & certain artwork used on FlickDirect™ are the property of their respective owners. Studio logos & other trademarks used herein are the property of their respective owners. User-posted content, unless source quoted, is licensed under a Creative Commons Public Domain License.