The Big Bang Theory: The Complete Second Season DVD Review
Nathan M Rose
9/13/2009 3:23 PM EDT
Having survived after having only half of a season due to the writers' strike back in 2007-2008, Big Bang Theory is back for a second season; and it is bigger and better than ever before.
In the spirit that geeks and nerds are the "in thing", The Big Bang Theory, created by Chuck Lorre (Two and a Half Men) and Bill Prady (Gilmore Girls), follows the lives of Leonard (Johnny Galecki) and Sheldon (Jim Parsons) as brilliant physicists with the craving for simple things in life, comic books, video games, science fiction show, but their lives are turned upside down when the gorgeous Penny (Kaley Cuoco) moves next door to them.
The second season of the show is as delightful as the first, in fact, even better. With the cast now comfortable playing their respected characters, we are introduced to many more trials and downright belly-laughing humor from the show.
Leonard and Sheldon, along with best friends, Howard and Rajesh, have become almost the sit-com personas of most of generation x and y that watch this show -- down to them even falling over Terminator/Firefly actress, Summer Glau, on a train ride.
Big Bang Theory Season 2 is presented in its original widescreen aspect ratio and encoded in Dolby Digital. The picture is as sharp and clear as it could be for regular DVD, however, it does beg the question (especially with the hi-tech audience they have) why they did not release the complete season in Blu-ray format.
Also included with the release are two features is Professor David Saltzberg's consulting relationship of the show, a closer look at the cast, the characters they play, and a gag reel of unused clips.
If you consider yourself someone who relates very well to the 80/90s, or salivates for the next Joss Whedon show to hit the air, then The Big Bang Theory is the sitcom for you. Hopefully Warner Bros entertainment will release both season 1 and season 2 on Blu-ray in the near feature to make this the ultimate box set.
Check in with friends to
The Big Bang Theory: The Complete Second Season
with the
Movie Hype app
.
Purchase The Big Bang Theory: The Complete Second Season at Amazon.com
Download
The Big Bang Theory: The Complete Second Season
from iTunes.
Read More Reviews For The Big Bang Theory
Allison Hazlett (A) (The Big Bang Theory: The Complete Seventh Season Blu-ray Review)
Chris Rebholz (B) (The Big Bang Theory: The Complete Third Season Blu-ray Review)
Marco Chacon (C) (The Big Bang Theory: The Complete First Season DVD Review)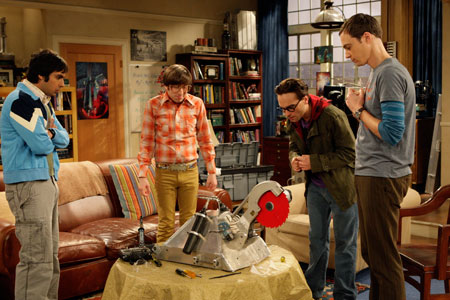 For more information about The Big Bang Theory visit the FlickDirect Movie Database.
Artwork and photos © Warner Bros.. All Rights Reserved.
What are your thoughts? Comment below, on facebook,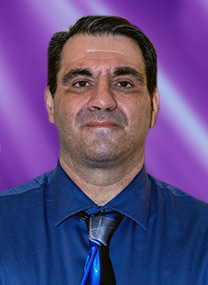 Nathan M Rose, Founder and Chief Executive Officer
Mr. Rose is chief executive officer and is in charge of overseeing day-to-day operations.
Nathan has always loved movies, but his real passion began when he saw
Die Hard
and
Terminator 2: Judgment Day
while growing up in South Florida. Ever since then, movies have become his life; and his mind was made up that would be his career choice.
After successfully working in the Internet market space since 1996, Nathan M Rose founded Magical Mountain, LLC that worked alongside Walt Disney World Theme Parks and Resorts with new events and attraction publicity. Magical Mountain, LLC provided an outlet for The Walt Disney Company to reach out directly to their fans during a time period they did not have their own online initiatives. Magical Moutain eventually garnered recognition from the Walt Disney World Company which lead to Magical Mountain eventually hosting their own events inside the Walt Disney World Theme Parks and Disney Cruise ships with Disney's full approval. Mr. Rose was also consulted by various news organization about his knowledge and experiences about the Walt Disney Company including Sun Sentinel, Orlando Sentinel, and IndyStar. Magical Mountain was successfully sold to an investor group in 2009.
Later on in 2006 Mr. Rose along with Eric English founded FlickDirect Inc. -- fulfilling his lifelong dream to be part of the film industry. FlickDirect has grown to become a well respected resource for both cinema-goers and studios throughout the entertainment industry.
In addition to overseeing operations of FlickDirect, Nathan has also appeared in various online productions and films.
He attended the University of Florida in 1993 majoring in Computer Science and Marketing, and interned at International Business Machines (IBM) in their operating system software division developing drivers for their OS/2 operating system.
comments powered by

Disqus