| | |
| --- | --- |
| | |
Film/Television Reviews, Home Entertainment Reviews
Here at Flick Direct, our goal is to provide up-to-date reviews on movies, DVDs, Blu-rays, and television series. Check out the scoop on upcoming films or programming, and even our take on the classics.
Beautiful Creatures Blu-ray Review

(Chris Rebholz) 5/21/2013 11:03 AM EDT
So it begins (and hopefully ends) the post Twilight era of hurried box office seizures, as studios and once-respectable filmmakers willingly sell their souls to score the next, big teen-driven supernatural mega-franchise. There's an Edward and Jacob-sized hole in adolescent cinema's still-racing heart, dear readers, and whoever manages to f... Read More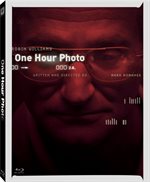 One Hour Photo Blu-ray Review

(Chris Rebholz) 5/15/2013 11:06 AM EDT
Think hard—when was the last time you dropped off a roll of 35mm film at a photo lab for processing and prints? It's probably been close to a decade, as digital cameras first outsold film models around 2003. For a lot of people, even the idea of getting prints made from digital files off of a memory card seems quaint, especially now that ... Read More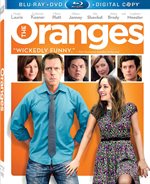 The Oranges Blu-ray Review

(John Delia) 5/14/2013 10:50 AM EDT
Working on the premise that a beautiful much younger woman could fall for a very much older man The Oranges targets an audience that understands a mid-life crisis. Describing the film as a scandal of sex and betrayal by the producers, in this day and age where nothing's impossible The Oranges fails to shock. Even though the acting gets very g... Read More


Safe Haven Blu-ray Review

(John Delia) 5/14/2013 10:44 AM EDT
This mysterious and romantic film Safe Haven does a good job of twisting and turning through a very good script featuring stellar actors. The plot starts with action and ends in a thriller under the fine direction of Lasse Hallström who's noted for the recent Salmon Fishing in Yemen. The chemistry between actors Josh Duhamel and Ju... Read More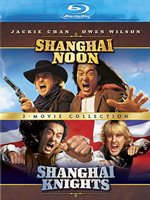 Shanghai Noon & Shanghai Knights: 2-Movie Collection Blu-ray Review

(Chris Rebholz) 5/9/2013 9:22 AM EDT
Rush Hour has frequently been referred to as Jackie Chan's English-language breakthrough, and, at least from a box-office standpoint, there's truth to that claim. However, much of what makes a Chan performance special was missing from that film, as the Hong Kong actor spent much of the time in the shadow of the flamboyant Chris Tucker. Shan... Read More


Broken City Blu-ray Review

(Chris Rebholz) 5/7/2013 11:20 AM EDT
Midway through Broken City, one character incredulously remarks, "Private eyes still exist?" The gumshoe-for-hire profession does seem old-fashioned and mostly unnecessary now. You could describe Broken City the same way: old-fashioned and mostly unnecessary. Penned by first-time screenwriter Brian Tucker and directed solo by Allen Hughes... Read More


Cloud Atlas Blu-ray Review

(Chris Rebholz) 5/6/2013 9:36 AM EDT
Ambitious doesn't even begin to describe "Cloud Atlas," which marks the first collaboration between Andy and Lana Wachowski and Tom Tykwer. Powerhouse screen visionaries, the trio find an unusual harmony for their mighty endeavor, providing a smooth melt of specialized sensibilities as they tackle an adaptation of an "unfilmable&quot... Read More


The Gangster Squad Blu-ray Review

(Chris Rebholz) 4/18/2013 7:25 PM EDT
Gangster Squad hinges on violence and little more, and with it comes an odd, slack-jawed silliness. The film aspires for Untouchables greatness but bumbles all the elements that make Brian De Palma and David Mamet's 1987 crime drama great. It longs to be L.A. Confidential but falls closer to The Black Dahlia. It desperately paws at the classics... Read More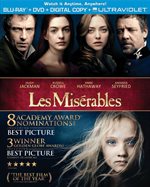 Les Miserables Blu-ray Review

(Adam Rose) 4/9/2013 8:40 AM EDT
While not a fan of musicals, I have been anxiously awaiting the release of Les Miserables on Blu Ray ever since falling in love with the film in theaters. For weeks the music, characters, and drama stayed glued to a sentimental part of my mind. When the Blu-ray finally arrived, I wasted no time ripping it open and exploring. ... Read More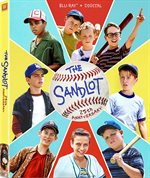 The Sandlot: 20th Anniversary Edition Blu-ray Review

(John Delia) 4/5/2013 9:19 AM EDT
This is the kind of nostalgia that brings back memories to older folks and yet good fun for the youngsters who love sports and a good coming of age story. It may have some crude language and a few off kilter things, but nothing dad or mom can't explain. It's now on Blu-ray for the first time and it even comes with its own companion DVD.... Read More


© 2006-2013 FlickDirect, Inc. All Rights Reserved. FlickDirect™ and Flick It!™ are trademarks of FlickDirect, Inc. No part of this website may be reproduced without permission. Photos & certain artwork used on FlickDirect™ are the property of their respective owners. Studio logos & other trademarks used herein are the property of their respective owners. User-posted content, unless source quoted, is licensed under a Creative Commons Public Domain License.