| | |
| --- | --- |
| | |
Latest Reviews
---
Weekend Box Office
---
Chariots of Fire Blu-ray Review
Chris Rebholz
7/6/2012 8:32 AM EDT
Atlantic City. Chariots of Fire. On Golden Pond. Raiders of the Lost Ark. Reds. These are the five films nominated for Best Picture in 1981, and it was Chariots of Fire that walked away with the honor. Chariots of Fire isn't fully deserving of that prestigious win, but none of the other four films on the list leap out at as being more worthy of the prize (though it sure would have been fun for Raiders to nab it). Chariots of Fire is a good film, but it didn't and still doesn't click with for this reviewer. The rich and rewarding emotional and moral center that so many others praise never resonates here. Its hard to become fully vested in these two men who would fight to win gold medals in the 1924 Olympics. Simply, Chariots of Fire is just a good film.

We follow the lives of several men who will end up racing for the British team in the 1924 Olympics. Forefront to the story is Harold Abrahams (Ben Cross) and Eric Liddell (Ian Charleson). Not only are these two men competitors against each other in the 100-meter dash, but they also have bigger agendas in the quest for gold: Abrahams races as a stance against the anti-Semitism of the day; Liddell races to praise God and Christianity.

The story starts many years earlier as Abrahams enters Cambridge College and begins to blaze an amazing amateur record. While at school, he makes many friends who will join him on that future Olympic team, including Lord Andrew Lindsay (Nigel Havers) and Aubrey Montague (Nicholas Farrell). Showing that nothing will stand in his way, Abrahams goes against popular society by enlisting a personal trainer, Sam Mussabini (Ian Holm). Meanwhile, in Scotland, Liddell ponders his missionary work, competes in events, and eventually earns his place on the Olympic team.

But one last obstacle remains. As both Abrahams and Liddell are slated to compete against each other in the 100-meter dash, Liddell bows out of the race because preliminary heats take place on a Sunday. Liddell, the devout man, refuses to compete on the Sabbath. Will these two face off? Will Liddell run on the Sabbath? What other forces will come into play? Will either or both men attain their personal and "professional" goals?

Over the years Chariots of Fire has garnered a lot of praise from critics and fans alike, but watching it again, it's really difficult to see what it is that has everyone so enamored of it. It has remarkably little to offer, for it is a film based around one minor Olympic footnote: Liddell wouldn't run on the Sabbath. Once you dig into the history and learn why Liddell did this and the resolution to the "crisis," there's really not that much to tell. We learn that Liddell was truly a good man, a devoutly religious person, and a fast runner. Because he wouldn't run on a Sunday, his team switched that one event, the 100-meter dash, to another, the 400-meter, that didn't have any heats on a Sunday. That's it. You have to admire the man for his stance, for his solid moral foundation, but that's the end of it. He got his gold medal in the 400-meter, and he also got a bronze in the 200-meter.

To flesh out the story, in comes Abrahams—another man with a similar religious passion that had a strong bearing on his life and his Olympic quest. Today, it's interesting to see religion play such a strong, similar role in the lives of two athletes, who just happen to end up on the same Olympic team. Anyone who were to investigate the society of the time, wouldn't be so surprised to learn how pervasive religion was in everyday life. It is just a sign of the ever-changing times. Still, the movie does a good job building the tension between Abrahams and Liddell. How Abrahams and Liddell met and raced and how that changed Abrahams. There is an entire parallel story in which Abrahams works to best his biggest challenge, Liddell. The Olympics is meant to be the ultimate challenge, yet that is all tossed aside and forgotten when the Sabbath issue comes up. Quite interesting how all the subtext and drama was laid for naught.

Perhaps the crux of the problem with Chariots of Fire stems from the immortalized opening sequence of the runners on the beach. This scene, in which the British Olympic team is running on the beach to the Vangelis theme song, has become a classic movie moment. Just about everyone knows this scene, what movie it's from, and the music, though many may have no further knowledge of Chariots of Fire itself. For some reason, this scene transcends the rest of the movie in its perfect creation of the moment. Everything gels and resounds with power and passion: the glee of the runners, the turmoil of the ocean, the power of the music. This scene raises its viewers up, captivates them, and exalts them. This scene is the perfect embodiment of the movie, but it is more and better than the movie itself. The movie starts with a huge bang but cannot sustain the power, and, thus, it quickly winds down and loses the power from the beginning. Luckily, the scene also back-ends the movie, once again reminding the audience of the power and majesty of what was.

Again, the film, like others of the Warner Bros. library has been repackaged in a special edition Blu-ray case, featuring bonus material and trivia. The "box" is set up like a mini booklet with pages of photos and tidbits of information focusing on different areas of the film, cast and crew. As for the discs themselves, the film carries the cleaned up video and sound that only Blu-ray can offer but otherwise the movie itself still looks quite dated.

Disc 1 contains the full length feature as well as the bonus features which are 4 documentaries: Paris 1924: Birth of the Modern Games; David Puttnam, A Cinematic Champion; Wings of Their Heels, The Making of Chariots of Fire and Chariots of Fire, A Reunion. Also there is a interview with director Hugh Hudson as well as a commentary track by him, some deleted scenes ans screen tests.

Disc 2 is simply a soundtrack sampler, composed by Vangelis who also did the Bladerunner soundtrack.

Chariots of Fire is an incredibly moving and heartwarming tale about the steadfast determination to fulfill a personal goal, no matter the price. Life gives us many hurdles, and we must face them head on and use all our energy to overcome them. Chariots of Fire will inspire you to realize that some challenges are worth the pain, for the ultimate triumph can help you become a better person along the way.

Purchase Chariots of Fire at Amazon.com
Cast:
Ben Cross

,

Ian Charleson

,

Nigel Havers

,

Cheryl Campbell

,

Alice Krige

,

Ian Holm
Directed by:
Hugh Hudson
MPAA Rating:
PG
Genre:
Drama/Suspense
Running Time:
124 minutes
Distributed by:
Warner Bros.
For more information about Chariots of Fire visit the FlickDirect Movie Database. Blu-ray screen captures provided by Macgo Mac Blu-ray Player. Artwork and photos ©Warner Bros.. All Rights Reserved.
What are your thoughts? Comment below, on facebook,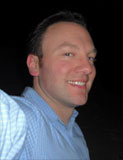 Chris Rebholz, Senior Critic
When Chris was but a wee lad growing up in the slums of suburban New Jersey, he happened to rent a little movie called
Tron
. Then his head exploded. It was at the moment that he realized that he loved movies, and since then Chris has made it a habit of renting movies, going to the movies, discussing his favorite movies, and anything else in between when it comes to that genre. It has been Chris's passion and hobby for years now and will be for years to come.
© 2006-2013 FlickDirect, Inc. All Rights Reserved. FlickDirect™ and Flick It!™ are trademarks of FlickDirect, Inc. No part of this website may be reproduced without permission. Photos & certain artwork used on FlickDirect™ are the property of their respective owners. Studio logos & other trademarks used herein are the property of their respective owners. User-posted content, unless source quoted, is licensed under a Creative Commons Public Domain License.