| | |
| --- | --- |
| | |
Latest Reviews
---
Weekend Box Office
---
Evita Blu-ray Review
Chris Rebholz
7/17/2012 3:30 PM EDT
Evita's stature has grown with the passage of time, and even if you feel (as many fans do) that Alan Parker's 1996 film adaptation doesn't capture the electricity of the stage musical at its best, the movie remains one of the most effective stage-to-screen adaptations of the last thirty years.

For all the attention she garnered during her short life, many would dispute whether Eva Perón actually accomplished anything. Thousands may have cheered as she stood on the balcony of the Casa Rosada following the election of her husband as president of Argentina, and thousands more followed her coffin to its final resting place when she died a few years later at age 33, but given the troubled history of coups and juntas that followed, it's hard to see her as more than a blip on the radar charting the country's erratic course through the 20th Century. Hers was merely "the death of an actress", says the story's narrator, Ché, dismissive.

But Ché doesn't get the final word in Evita, even if he is the story's narrator. One reason for Evita's longevity is the dramatic energy it generates from the fiery clash of its dramatic leads: Juan Perón the realist, Ché the idealist, and Eva the star, who threatens to overpower them both. In common with all the best dramas, no point of view emerges victorious, but they all have their say. The producers managed to stick closely enough to Eva Perón's biography (though, as with many controversial figures, the facts are in dispute) that, for a long time, Evita seemed to be primarily a historical drama. Over time, however, it has become a commentary about celebrity in the modern world, especially as celebrity and politics have become almost indistinguishable. The Eva Perón of Evita yearns for power, but she has no interest in actually doing anything with it.

The film opens with the death of Eva (Madonna) on July 26, 1952, and the massive outpouring of national grief, on which Ché (Antonio Banderas) comments with unrelenting cynicism ("Oh What a Circus"). The film then winds back twenty-six years to answer Ché's ironic question: "What kind of goddess has lived among us?"

On screen as on stage, the best parts of the film chronicle Eva's rise from poverty and obscurity to First Lady. The bastard daughter of a respectable man's mistress, Eva seizes the first opportunity to launch herself at the Big City like a guided missile. The city may be called "Buenos Aires", but Rice's lyrics appropriately refer to it as "Big Apple", because for Eva its theme song may as well be "New York, New York". If she can make it there, she can make it anywhere.

Her ticket out of the boondocks is a small-time singer named Magaldi (Jimmy Nail), who reluctantly brings her back with him from an out-of-town engagement ("Eva Beware of the City"), only to abandon her outside the apartment he shares with his wife and family. Neither surprised nor deterred, Eva sleeps her way through the powerful and connected of Buenos Aires ("Goodnight and Thank You"). When she meets Perón (Jonathan Pryce), she senses an opportunity and seizes it ("I'd Be Surprisingly Good for You"). The disapproval of his fellow officers and of high society doesn't slow her down ("Perón's Latest Flame"), nor does she waver when even Perón himself has doubts and suggests they leave for the safety of a quiet life in exile. Eva has not struggled and suffered just to settle for comfortable obscurity, and she rallies the common people of Argentina in support of Perón, stressing that she is one of them ("A New Argentina"). When Perón is swept into power, the crowds chanting outside the Casa Rosada cry out not only for him, but for the new First Lady in whom they see themselves ("Don't Cry for Me Argentina").

Achieving success is always more exciting than enjoying it, and the last third of Evita struggles to maintain the furious energy of the Peróns' rise to power. Still trying to remain one of the people, Eva transforms herself into a glamor queen; she makes herself into a celebrity idealization of the common folk ("High Flying, Adored"; "Rainbow High"). She undertakes a world tour on behalf of the country, with mixed results ("Rainbow Tour"). And she establishes a charitable foundation that becomes notorious for its loose spending and lack of bookkeeping ("And the Money Kept Rolling In (and Out)").

All of this comes to a crashing halt when Eva is stricken with cancer (the illness isn't specified in the film). Unfortunately, her illness also drains the vitality from the story, and the direction on film never fully compensated for this inherent defect in the material. A striver who's lost the strength to strive ceases to be interesting, unless in so doing she's granted some sort of insight, and nothing in Eva's life suggests the kind of depth of character that would support such a transformation. Indeed, the new song that Rice and Lloyd Webber wrote for this portion of the film aptly sums up the main impulse that animated all of Eva's efforts: "You Must Love Me". (The song was the film's only Oscar win.)


Darius Khondji, was the cinematographer on Evita, much of which was shot on location in Buenos Aires and Budapest (where the architecture resembles Buenos Aires of the 1930s). The photography effectively evokes both the outer heat of the climate and the emotional heat of the passionate characters. The orchestra has a rich, full presence that makes good use of the format to provide a sense of depth and to envelop the viewer in the experience.

The new 15th Anniversary edition Blu-ray contains about the same amount of content as the previous laser disc edition that was released in the late 90's. These include: The Making of Evita: An excellent documentary that catches director Parker and his stars, as well as Lloyd Webber, in the recording studio and on location in Argentina and Hungary. The on-set footage is illuminating, and the interviews are entertaining. Music Video: "You Must Love Me."
Teaser Trailer, Sneak Peaks: The Odd Life of Timothy Green, Castle, and ABC on DVD.

Parker's film allows this ironic underside of Evita's story to emerge far better than any stage production and the Blu-ray capably presents it. For fans of the historical figure or the movie itself, this edition is highly recommended.
Purchase Evita at Amazon.com
Cast:
Madonna

,

Antonio Banderas

,

Jonathan Pryce

,

Jimmy Nail
Directed by:
Alan Parker
MPAA Rating:
PG
Genre:
Drama/Suspense
Running Time:
134 minutes
Distributed by:
Hollywood Pictures
For more information about Evita visit the FlickDirect Movie Database. Blu-ray screen captures provided by Macgo Mac Blu-ray Player. Artwork and photos ©Hollywood Pictures. All Rights Reserved.
What are your thoughts? Comment below, on facebook,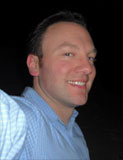 Chris Rebholz, Senior Critic
When Chris was but a wee lad growing up in the slums of suburban New Jersey, he happened to rent a little movie called
Tron
. Then his head exploded. It was at the moment that he realized that he loved movies, and since then Chris has made it a habit of renting movies, going to the movies, discussing his favorite movies, and anything else in between when it comes to that genre. It has been Chris's passion and hobby for years now and will be for years to come.
© 2006-2013 FlickDirect, Inc. All Rights Reserved. FlickDirect™ and Flick It!™ are trademarks of FlickDirect, Inc. No part of this website may be reproduced without permission. Photos & certain artwork used on FlickDirect™ are the property of their respective owners. Studio logos & other trademarks used herein are the property of their respective owners. User-posted content, unless source quoted, is licensed under a Creative Commons Public Domain License.