Dark Blue: The Complete First Season DVD Review
It seems that TNT, too, wants in on the game: the age of anything as simple and straightforward as Law & Order seems to be coming to a close, just in time for flailing NBC's cancellation of its police procedural flagship. Now, a cop show needs either a quirky outsider to join the straight-man police in their investigations, a la Castle and The Mentalist, or "grit" in the form of moral ambiguity, courtesy of The Shield, The Wire, and their ilk.

In this mentality, the pilot episode of TNT's foray into homegrown cop shows, Dark Blue, is no surprise. Be not shocked when team leader Carter Shaw (Dylan McDermott, In the Line of Fire, The Practice) is a terribly troubled insomniac who considers the idea of a life outside his secret line-walking police force a distant memory. Marvel not when undercover agent Dean Bendis (Logan Marshall-Green, Brooklyn's Finest, Across the Universe) appears to betray his unit, turns out not to have, but still kept secrets from his fellow officers. What's this, you say new team member Jaimie Allen (Nicki Aycox, Over There, Supernatural) has a dark, criminal past?

The mindless adherence to cliche in the setup of the characters would be maddening, were the execution of the series as a whole not so expert, or the directions of the plots so surprising. It is no simple matter of merely pushing the characters a little farther to get a little more "grit" out of them. Ty Curtis's (Omari Hardwick, Kick-Ass, The A-Team) conflicts with his boss, wife, and conscience are elevated above the norm by subtle portrayal. A brief fling between two characters begins in the obvious way, yet takes the characters to places you will not expect.

However, the most memorable element of the show is surely the criminals themselves. In a television landscape of vast criminal conspiracies, psychopaths, and genius serial killers, Dark Blue seems bent on putting the banality of evil on center stage. The criminals here are not terribly clever; they are mindlessly cruel, and the handicap of evidentiary requirements keeps the onus on our heroes to be clever. It is a careful balance, and a wonderful change from the usual "least incompetent wins" rule of television conflict.

Purchase Dark Blue: The Complete First Season from WBshop.com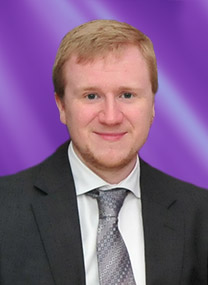 Stephen Compall
Ostensibly a programmer from faraway places, Stephen recognizes that making up your mind about movies and television is a simple matter of imposition in the form of review, and he who controls minds controls the world. No word yet on how that second part is progressing. After seeing many films, a few good, for FlickDirect, he returned to faraway places, but still checks in from time to time.
-- Read more reviews by
Stephen Compall
Check in with friends to
Dark Blue: The Complete First Season
with the
Movie Hype app
.
Purchase Dark Blue: The Complete First Season at Amazon.com
For more information about Dark Blue visit the FlickDirect Movie Database.
Artwork and photos © Warner Horizon Television. All Rights Reserved.
What are your thoughts? Comment below, on facebook,
comments powered by

Disqus