| | |
| --- | --- |
| | |
Latest Reviews
---
Weekend Box Office
---
A Little Bit of Heaven Theatrical Review
Nathan M Rose
5/3/2012 11:14 AM EDT
A Little Bit of Heaven is an eye opening, emotional roller coaster of a film opening this weekend against The Avengers. While the two films are geared to completely different demographics, most studios are staying away from opening against the juggernaut superhero extravaganza. Millenium Entertainent is taking a gamble, but one that will certainly pay off for this weekends alternative moviegoer.
The film follows of Marley Corbett (Kate Hudson, Skeleton Key, Bride Wars) a free spirited woman, whose life is unexpectedly cut short when she finds out that she has only has a few more months to live. While trying to keep her spirits up for her family and friends we join her on the emotional journey as she tries to fulfill all her ambitions and dreams in life before her time is up on this earth.
Hudson gives her best performance to date skillfully portraying all the emotions that young Marley is confronted with. A classic example of dealing with grief, first denial, then anger to finally the ultimate acceptance of her fate in life. Hudson's performance is enhanced by the strong cast of supporting actors led by male lead Gael García Bernal (Dr. Julian Goldstein ). His role in the film is to offer support while comforting a dying woman which he handles with grace and diginity. His compassion turns to a romantic interest which further complicates the finality of the situation.
Hudson is also able to draw inspiration from an all-star cast including Kathy Bates (Misery), Lucy Punch (Dinner For Schmucks), Romany Malco (Think Like a Man), Rosemarie DeWitt (The Company Men), Whoopi Goldberg (Sister Act), Treat Williams (Dark Rising), and the hysterical Peter Dinklage (Game of Thrones).
While this film will evoke emotion from even the most jaded filmgoer it hits especially close to home to those that have a loved one that is dealing with a terminally ill disease. It is almost as if Director Nicole Kassell (The Woodsman) and writer Gren Wells (Spy vs. Stu) have personally gone through this heart wrenching experience themselves and are using A Little Bit of Heaven as a cathartic experience to help their own turmoil with dealing with this issue.
With the tears so easily flowing the latter half of the movie the run-time of 106 minutes does seem to be a bit extreme for this film, where there reaches a point the film should have naturally cut off and not dragged on through a few scenes.
Gut wrenching, emotional performances coupled with a true to life story give A Little Bit of Heaven an edge this weekend. With Oscar season still months away one would hope A Little Bit of Heaven is not left of the list, as it is a romantic drama that teaches valued lessons on how to cope with life's little curve balls.
Purchase A Little Bit of Heaven at Amazon.com
Cast:
Kate Hudson

,

Gael García Bernal

,

Kathy Bates

,

Lucy Punch

,

Romany Malco

,

Rosemarie DeWitt

,

Whoopi Goldberg

,

Treat Williams

,

Peter Dinklage
Directed by:
Nicole Kassell
MPAA Rating:
PG-13
Genre:
Comedy
Running Time:
106 minutes
Distributed by:
Millennium Entertainment
For more information about A Little Bit of Heaven visit the FlickDirect Movie Database. Artwork and photos ©Millennium Entertainment. All Rights Reserved.
What are your thoughts? Comment below, on facebook,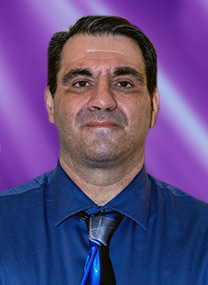 Nathan M Rose, Founder and CEO
Nathan has always loved movies, but his real passion began when he saw
Die Hard
and
Terminator 2: Judgment Day
while growing up in South Florida. Ever since then, movies have become his life; and his mind was made up that would be his career choice. After successfully working in the internet market space since 1996, Nathan Rose along with Eric English founded FlickDirect Inc., in 2006 -- fulfilling his lifelong dream to be part of the film industry. Aside from running FlickDirect, Nathan has also appeared in various online productions and films.
© 2006-2013 FlickDirect, Inc. All Rights Reserved. FlickDirect™ and Flick It!™ are trademarks of FlickDirect, Inc. No part of this website may be reproduced without permission. Photos & certain artwork used on FlickDirect™ are the property of their respective owners. Studio logos & other trademarks used herein are the property of their respective owners. User-posted content, unless source quoted, is licensed under a Creative Commons Public Domain License.