| | |
| --- | --- |
| | |
Latest Reviews
---
Weekend Box Office
---
Offender Theatrical Review
Paul Kates
8/2/2012 9:30 AM EDT
At first look, Offender seems to be another retelling of life behind bars in a British young offenders unit, but there is much more to this movie than that. Sure, many of its themes are played out, but through a series of clever well timed flashbacks a story emerges that will strike a chord with many.

The first scene sees Tommy Nix (Joe Cole) picking a fight with a couple of police officers, seemingly wanting almost waiting for the handcuffs to go on, accepting his fate. He looks like a thug and certainly acts like a thug, but this is no act of thuggery, and Tommy is no thug. In the not too distant past he was holding down a job and looking forward to becoming a father with his girlfriend Elise (Kimberley Nixon), but all that changed when Elise, a probation officer, interviewed small time street gangster Jake (English Frank). The story is wholly centred on Tommy and Jake, two people from different backgrounds who end up in the same place, and through the medium of flashbacks, the stories of how they got there unfold.

Prison is somewhere the majority of the population will never go, and Director Ron Scalpello's images of prison life leave you feeling that it takes a certain breed to survive in such a place, a place so bleak and devoid of any colour other than grey. Scalpello excels when it comes to the scenes portraying prison life and violence, capturing the anger and brutality of the moment so well, but when shooting domestic scenes featuring Tommy and Elise it's a different matter as these fall a little on the flat side.

I would say that we have not seen the last of Joe Cole and English Frank, who both played their roles superbly; Joe Cole was solid, and you wouldn't have thought it was English Frank's first role. Credit is also due to Shaun Dooley, who was excellent playing Nash, the bent prison officer who has more in common with most of the inmates in his care than his fellow officers.

My only gripe is that the soundtrack, especially in the first third of the movie, was a bit overpowering. Offender, otherwise, makes for a fast hard hitting violent thriller with a strong underlying moral story that deserves a good run at the box office.
-- Paul Kates
Cast:
Kimberley Nixon

,

Shaun Dooley

,

Joe Cole

,

English Frank

,

Tyson Oba

,

Vas Blackwood

,

Ruth Gemmell

,

David Ajala

,

Doon Mackichan
Directed by:
Ron Scalpello
MPAA Rating:
NR
Genre:
Drama/Suspense
Running Time:
102 minutes
Distributed by:
Revolver Entertainment
For more information about Offender visit the FlickDirect Movie Database. Artwork and photos ©Revolver Entertainment. All Rights Reserved.
What are your thoughts? Comment below, on facebook,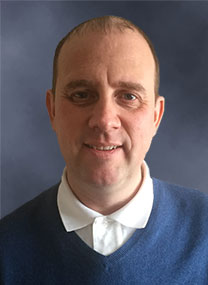 Paul Kates, Director of Operations, United Kingdom
Paul's love affair with the movies started at a young age and has remained an integral part of his life. Although favoring the action thriller above other genres his interest doesn't stop there as he will watch anything from period dramas to science fiction. His favorite movies include The Lord of the Ring trilogy, and the Jason Bourne movies as well as anything Disney witch takes him back to his first memories of the cinema.
© 2006-2013 FlickDirect, Inc. All Rights Reserved. FlickDirect™ and Flick It!™ are trademarks of FlickDirect, Inc. No part of this website may be reproduced without permission. Photos & certain artwork used on FlickDirect™ are the property of their respective owners. Studio logos & other trademarks used herein are the property of their respective owners. User-posted content, unless source quoted, is licensed under a Creative Commons Public Domain License.