| | |
| --- | --- |
| | |
Latest Reviews
---
Weekend Box Office
---
Taken 2 Theatrical Review
Paul Kates
10/5/2012 9:09 AM EDT
Liam Neeson first appeared as former CIA operative Bryan Mills in 2008's
Taken
, in which Mills's daughter was kidnapped by an Albanian sex-trafficking gang while holidaying in Paris. Naturally enough, the overprotective father went to Europe, kicked butt, and rescued his only child. Now 2012 brings the imaginatively titled
Taken 2
to our screens, in which the survivors of those Albanian butts that were kicked want revenge.
After rotely establishing the antagonists for this outing, the movie swiftly moves back to Los Angeles where Bryan Mills is still the overprotective father trying to help his daughter Kim (Maggie Grace,
Lockout
,
Lost
) pass her driving test. Kim lives with her mother, Lenore (Famke Janssen,
X-Men
,
GoldenEye
), new to the franchise, who is going through a tough time with her second husband; they're invited by Mills to Istanbul for a break, where they could perhaps catch up on old times. Unfortunately for them all, Murad (Rade Serbedzija,
24
,
Harry Potter and the Deathly Hallows
), head of the Albanian mafia, does not take too long to track down his prey, as he has at his disposal a network of informants that would make some nations green with envy.
When I first saw the original movie in the cinema in 2008, I immediately took a liking to Mills; my gut reaction was that the studio could build a series of movies around this Neeson, reinvented as an action star. He reminded me a lot of John McClane, Bruce Willis' alter ego from the
Die Hard
franchise: an ordinary guy pushed into a situation he really didn't want to be in, rising to the challenge. So hearing that Neeson was reprising the character,
Taken 2
was going to be one of the must-see films of the year for me. After watching the sequel, I cannot tell you how disappointed I was.
Don't get me wrong, though;
Taken 2
is by no means a bad film taken on its own. It merely suffers greatly when considered in connection with its predecessor. The difference between the two is nothing. If you have seen the first movie, you have basically seen the second, a virtual direct parody of the first, even going so far as to take a more light-hearted approach to the subject, as would have been quite impossible in the first outing.
The first third of the movie is slow to get going, but when the action does kick in, it's fast, dramatic, and carries on virtually right to the end. A perhaps positive consequence of the new style was some of the one-liners Neeson delivered; there are a couple in there that had the whole theatre laughing. Speaking of laughter, it has to have the most ridiculous use of hand grenades I can ever recall seeing in a movie — you need to see it to believe it.
A major disappointment for me was that some of the one-on-one fight scenes seemed to be dubbed down, especially the sound effects. When someone has their neck broken, you would normally expect to hear a loud cracking of the bone, but there was none of that here! It was like seeing someone getting hugged to death, almost humorous to watch. To me, it seemed yet another conscious decision by the filmmakers to get a certificate (rating, for our American audience) that will appeal to a greater audience, which seems to be happening a lot recently. Hopefully like the original that will be rectified with the release of the DVD/Blu-ray.
Although
Taken 2
does not hit the heights of
Taken
, it is still worth watching, particularly if you enjoyed the 2008 original. Just do not make the mistake I made. Expecting too much from a movie all too frequently leads to disappointment.
-- Paul Kates
Purchase Taken 2 at Amazon.com
Read More FlickDirect Staff Reviews About Taken 2
Cast:
Liam Neeson

,

Famke Janssen

,

Maggie Grace

,

Rade Serbedzija

,

Luke Grimes
Directed by:
Olivier Megaton
MPAA Rating:
PG-13
Genre:
Action/Adventure
Running Time:
92 minutes
Distributed by:
20th Century Fox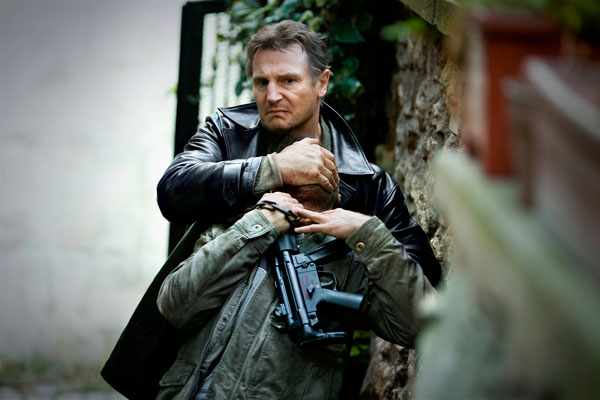 For more information about Taken 2 visit the FlickDirect Movie Database. Artwork and photos ©20th Century Fox. All Rights Reserved.
What are your thoughts? Comment below, on facebook,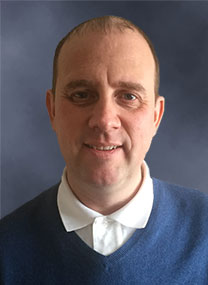 Paul Kates, Director of Operations, United Kingdom
Paul's love affair with the movies started at a young age and has remained an integral part of his life. Although favoring the action thriller above other genres his interest doesn't stop there as he will watch anything from period dramas to science fiction. His favorite movies include The Lord of the Ring trilogy, and the Jason Bourne movies as well as anything Disney witch takes him back to his first memories of the cinema.
© 2006-2013 FlickDirect, Inc. All Rights Reserved. FlickDirect™ and Flick It!™ are trademarks of FlickDirect, Inc. No part of this website may be reproduced without permission. Photos & certain artwork used on FlickDirect™ are the property of their respective owners. Studio logos & other trademarks used herein are the property of their respective owners. User-posted content, unless source quoted, is licensed under a Creative Commons Public Domain License.