| | |
| --- | --- |
| | |
Phyllis Diller Passes Away at 95
8/20/2012 3:38 PM EDT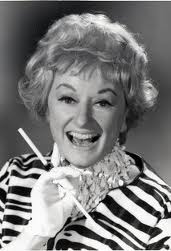 Phyllis Diller, famous and ground breaking female comedian, has died today. She was 95.
"It is a great loss today," said Fred Wostbrock, her agent. He told NBC, "She was a true pioneer and the first lady of standup. She paved the way for Chelsea Handler, Roseanne Barr, Joan Rivers and Ellen DeGeneres. She was the best. The first female standup to play Vegas. She was on Broadway, she made movies, she did it all."
It is said that Diller had a recent fall, and that her health has been declining since. She was being taken care of by Hospice in her home in Los Angeles.
What are your thoughts? Comment below, on facebook,
© 2006-2013 FlickDirect, Inc. All Rights Reserved. FlickDirect™ and Flick It!™ are trademarks of FlickDirect, Inc. No part of this website may be reproduced without permission. Photos & certain artwork used on FlickDirect™ are the property of their respective owners. Studio logos & other trademarks used herein are the property of their respective owners. User-posted content, unless source quoted, is licensed under a Creative Commons Public Domain License.