| | |
| --- | --- |
| | |
The Final Two Star Wars Prequels to be Released in 3D in 2013
8/27/2012 1:34 PM EDT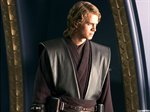 Since the re-release of "The Phantom Menace" in 3D earlier this year, the question that has been on the mind of every Star Wars fan was "when will we get to see Attack of the Clones re-released in the same format?"
The good news is that it is coming; the bad news is that it's just over twelve months away! Via the official Star Wars twitter feed, the news was announced that "Attack of the Clones" will be hitting theatres around the globe in September 2013. Along with that news, it was also announced that "Revenge of the Sith", the third movie in the prequel trilogy, will be released one month later in October 2013.
George Lucas is overseeing the 3D conversion himself for the two films. So far the franchise of six movies has taken in over $4 billion at the box office.
What are your thoughts? Comment below, on facebook,
© 2006-2013 FlickDirect, Inc. All Rights Reserved. FlickDirect™ and Flick It!™ are trademarks of FlickDirect, Inc. No part of this website may be reproduced without permission. Photos & certain artwork used on FlickDirect™ are the property of their respective owners. Studio logos & other trademarks used herein are the property of their respective owners. User-posted content, unless source quoted, is licensed under a Creative Commons Public Domain License.