| | |
| --- | --- |
| | |
Sony Plays Musical Chairs With Tent Pole Film Release Dates
10/16/2012 10:33 AM EDT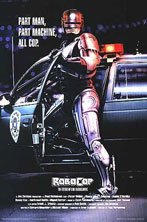 According to EW, there will be some major film schedule changes taking place over at Sony Pictures.
"Robocop", directed by Jose Padilha, has been pushed back 6 months, from an August 9th 2013 release to a February 7th 2014 release. The reason for the move is rumored to be beneficial for the film, allowing more time to work on the heavy workload of special effects, as well as giving the studio more time to plan their marketing campaign. Going into the original "Robocop" release spot will be Neill Blomkamp's sci-fi thriller, "Elysium", which originally had a March 1st 2013 release date.
Also announced was the addition of a "Cloudy with a Chance of Meatballs" sequel, to be released on September 27th, 2013.
What are your thoughts? Comment below, on facebook,
© 2006-2013 FlickDirect, Inc. All Rights Reserved. FlickDirect™ and Flick It!™ are trademarks of FlickDirect, Inc. No part of this website may be reproduced without permission. Photos & certain artwork used on FlickDirect™ are the property of their respective owners. Studio logos & other trademarks used herein are the property of their respective owners. User-posted content, unless source quoted, is licensed under a Creative Commons Public Domain License.