| | |
| --- | --- |
| | |
Wanted's Derek Haas Talks Sequel
10/24/2012 4:15 PM EDT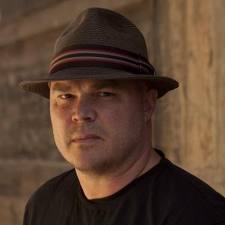 There has been a lot of talk regarding a sequel to "Wanted", the 2008 comic book thriller that starred James McAvoy and Angelina Jolie, for a while now. So, it's refreshing to hear screen writer Derek Haas talking about the sequel.
Something that must come as no surprise, however, is the fact that Angelina Jolie will not be coming back, despite all the rumors that have been saying she will. Instead, it will be McAvoy trying to recruit a girl in a somewhat roles reversed situation from the previous movie, with the Scottish born actor taking the Jolie role.
Although Haas and writing partner Michael Brandt were not expected to be involved in the second movie, it seem the producers have had a change of heart and ask them both to return. Also returning is director Timur Bekmambetov .
What are your thoughts? Comment below, on facebook,
© 2006-2013 FlickDirect, Inc. All Rights Reserved. FlickDirect™ and Flick It!™ are trademarks of FlickDirect, Inc. No part of this website may be reproduced without permission. Photos & certain artwork used on FlickDirect™ are the property of their respective owners. Studio logos & other trademarks used herein are the property of their respective owners. User-posted content, unless source quoted, is licensed under a Creative Commons Public Domain License.